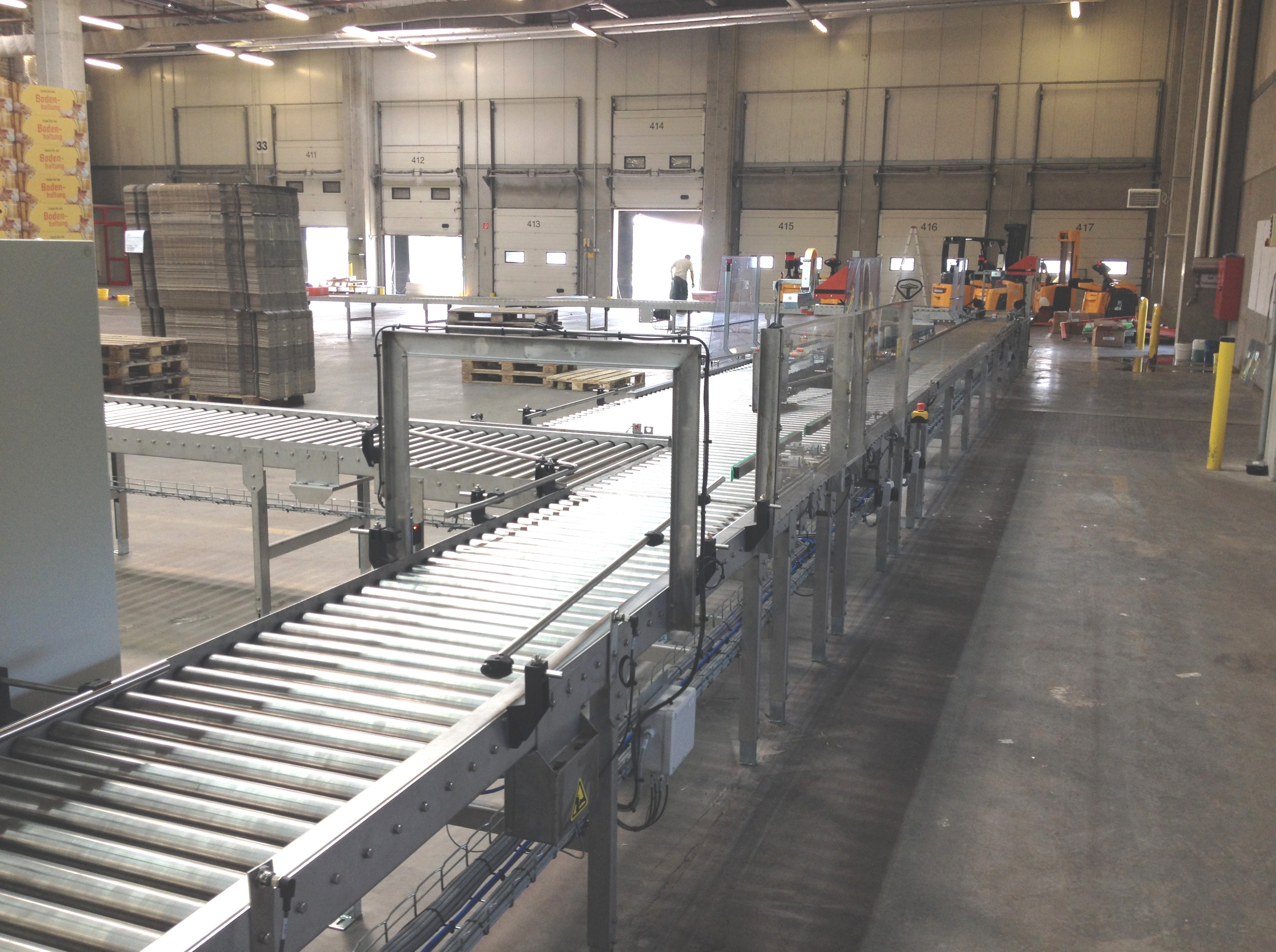 Endpacking line eggs
Recently Moderniek delivered a new stainless steel end packing line to one of the largest egg suppliers in Europe
With a capacity of 2.5 seconds per carton unsealed cartons with eggs are transported and sorted out by size.
After sorting the cartons are closed and sealed on the bottom and/or top.
The installation consists of belt conveyors friction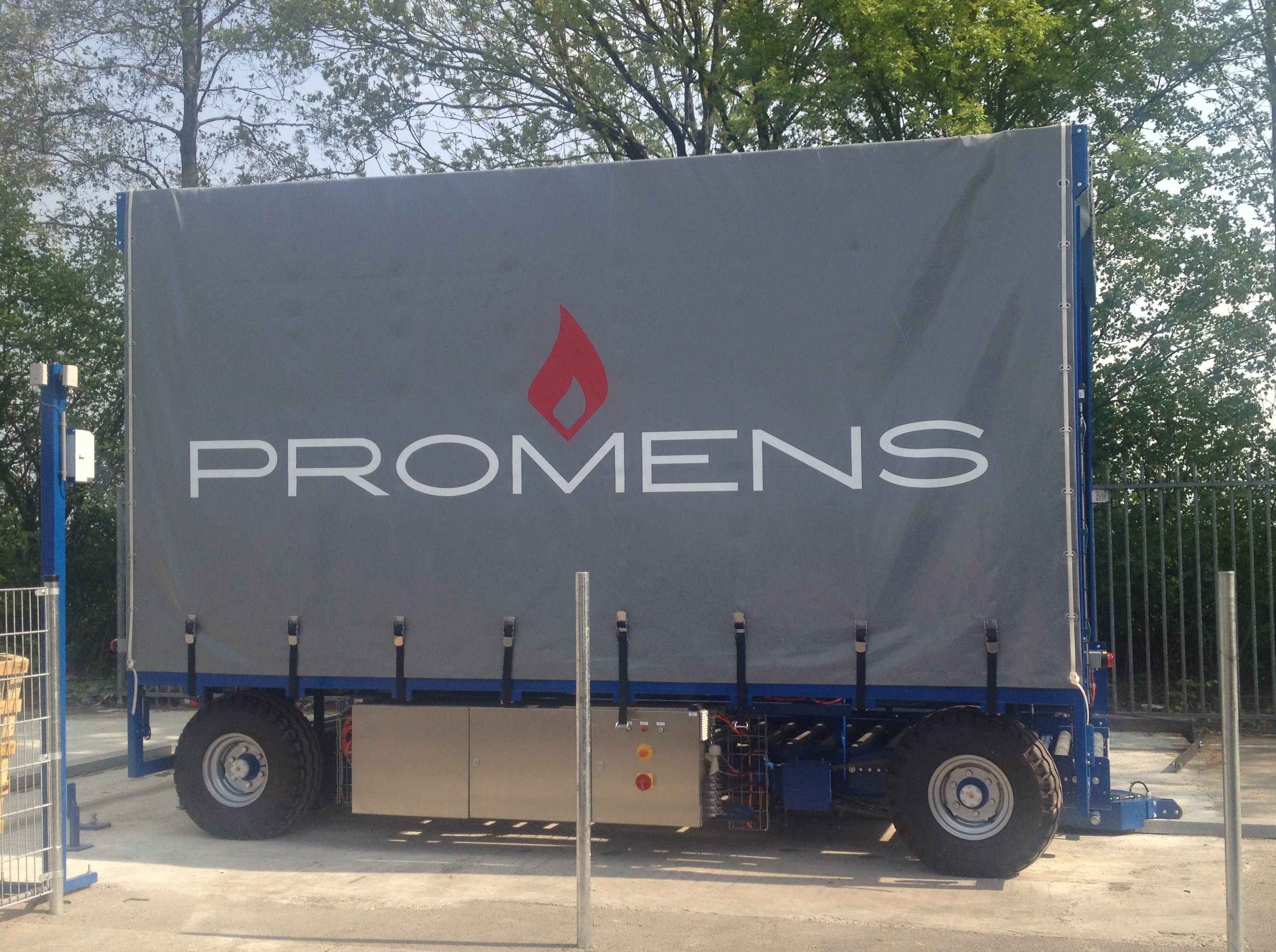 Innovative transport system
Zevenaar June 22 2013
Today is the official opening in Zevenaar of an innovative mechanical system that automatically transports gitterboxes from a production hall to a distribution hall over an outer distance of approximately 225 meters. This new system reduces the outside storage and truck movements.
The gitterpallets are automatically placed on a carrier onto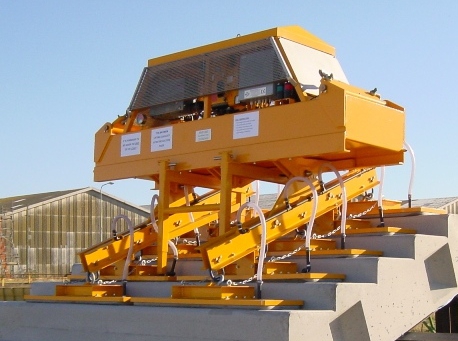 Concrete lifting equipment
In order to protect the English seaside resorts Dymchurge Cleveleys and Blackpool Moderniek supplied various devices to handle en to place concrete stair elements at the coastline.
The delivery contains of vacuum lifting equipment for pulling out of the molds turning devices to turn the concrete elements 180 degrees and vacuum lifting equipment to place the elements